For use as a transistor diode ? Vou explicar, We live in a country that prefers to consume rather than create technology, com isso perdemos muito, especially in the electronics area.
Um dos sinais disto é o desaparecimento das lojas do ramo na rua Santa Efigênia em São Paulo, um reduto dos componentes elétricos e eletrônicos que hoje se resume apenas a celulares, videogames e receptores de satélite pirata. Em um país onde todos querem levar vantagem é fácil encontrar componentes remarcados ou mesmo com defeito de fabricação, only technical know who is suffering,,pt,With all this trouble,,pt,we must address problems to achieve following repairing electronic,,pt,as you can not wait to get the post a component to be replaced is the solution to improvise,,pt,even the transistors burned since the junction,,pt,base-emitter,,pt,is in good condition,,pt,Below is an example using a TIP42 transistor,,pt,Using Transistor TIP42 as Diode,,pt.
Como usar Transistor como Diodo
Com toda essa dificuldade, we have to address problems of getting repair electronic, como na maioria das vezes não dá para esperar chegar dos correios um componente para ser trocado ou testado, The solution is improvise.
Uma dica que muitas pessoas não sabem é que é possível utilizarmos transistores como diodo, mesmo os transistores queimados desde que a junção base-emissor esteja em bom estado.
Podemos usar tanto os transistores de silício quanto os de germânio, a sua corrente típica não deve passar de 50 mA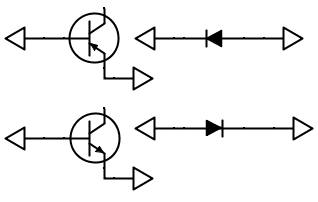 Abaixo um exemplo utilizando um transistor TIP42.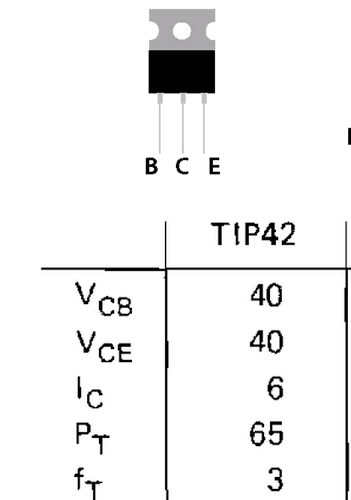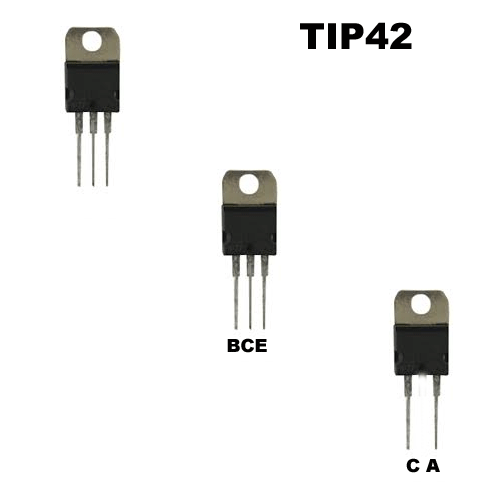 O TIP42 é um transistor PNP, utilizado para comutação que também é muito empregado em de potência para áudio.