Tancredo-1 é o mais novo satélite brasileiro em órbita (it was ejected) day 19 de Janeiro de 2017 a partir da Estação Espacial Internacional ISS. He is a TubeSat approximately 600 grams ( Class of picossatélites ), que foi desenvolvido pelos alunos da escola municipal Tancredo Almeida Neves, in Ubatuba, Sao Paulo, com o apoio do National Institute for Space Research (INPE), já a adaptação e integração ao lançamento foi provido pelo TuPOD da empresa italiana GAUSS Srl e da Agência Espacial Brasileira (AEB).
Tancredo-1, also called Ubatubasat, teve seu projeto liderado pelo professor de matemática Cândido Oswaldo de Moura, When in orbit,o satélite ficará a uma altitude de cerca de 400 km, transmit telemetry data, do an experiment to study the formation of plasma bubbles and transmit messages recorded by Brazilian students and amateurs.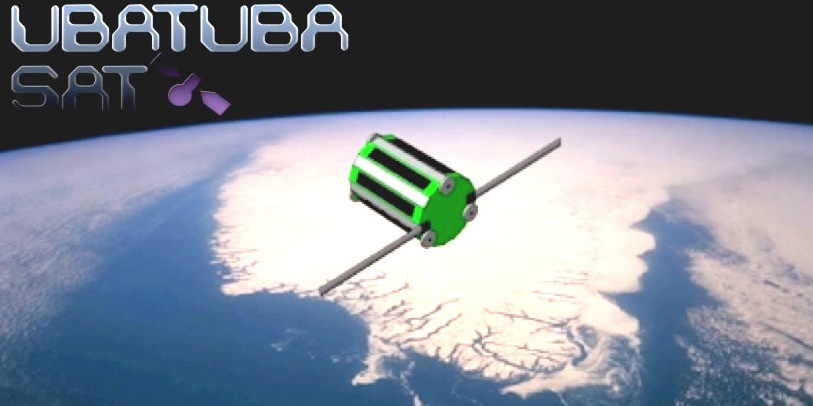 The satellite will transmit on the frequency 437.200 MHz em UHF, FM for voice and telemetry in AFSK AX.25 format 1200 bps, o mesmo sistema usado em packet radio.
Tancredo 1 – Ubatubasat – The newest satellite Brazilian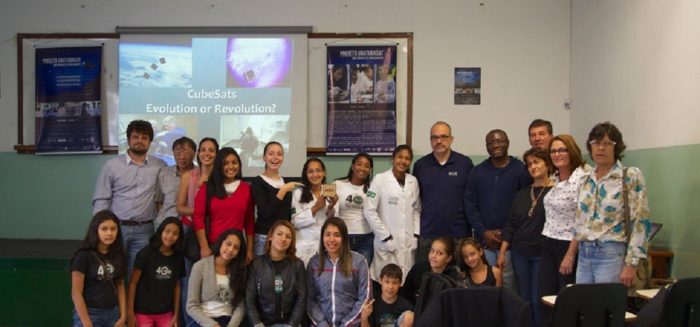 Ubatuba Sat – Uma Jornada de Conhecimento

satellite Tancredo 1 foi lançado junto com outros 5 satélites com sucesso. A operação foi feita manualmente pelos astronautas e cientistas da estação espacial internacional.
About nanosatélite Tancredo 1 foi ejetado pelo TuPOD, and study the plasma layer of the ionosphere, which causes interference to satellite.