We can say that this article is a flash session Back,,pt,because let's talk about an old and obsolete component,,pt,This component is the TBA-810 integrated circuit,,gl,For those who do not know the TBA-810 is an integrated audio amplifier power circuit that works with a voltage of,,pt,Volts and with a load of,,pt,Ohm comes to,,pt,It's okay that this is not any potency to current standards.,,pt,but then,,pt,the TBA-810 was very successful,,pt,The TBA-810 was revolutionary for years,,pt,of the last century,,pt, pois vamos falar de um componente antigo e obsoleto, este componente é o circuito integrado TBA-810.
Para quem não conhece o TBA-810, ele é um circuito integrado audio amplifier de potência que trabalha com uma tensão de 16 Volts e com uma carga de 4 Ohm, conseguindo chegar a 7 Watts, tudo bem que isso não é nada de potencia para os padrões atuais, mas na época, o TBA-810 fez muito sucesso.
O TBA-810 era revolucionário para os anos 70 do século passado, it came with internal temperature protection circuits, sobretensão e sobrecarga, quando exposto a extremos o TBA-810 simplesmente reduzia sua potencia.
Outra característica do TBA-810 era sua pinagem, ele tinha 12 pinos e duas aletas que eram soldadas no terra do circuito impresso para facilitar a dissipação de calor.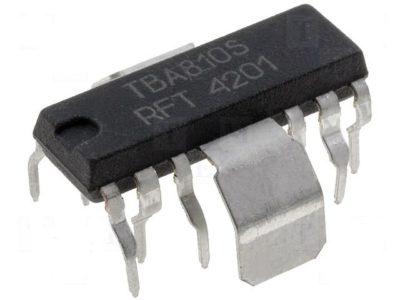 Abaixo o esquema do amplificador usando o TBA-810.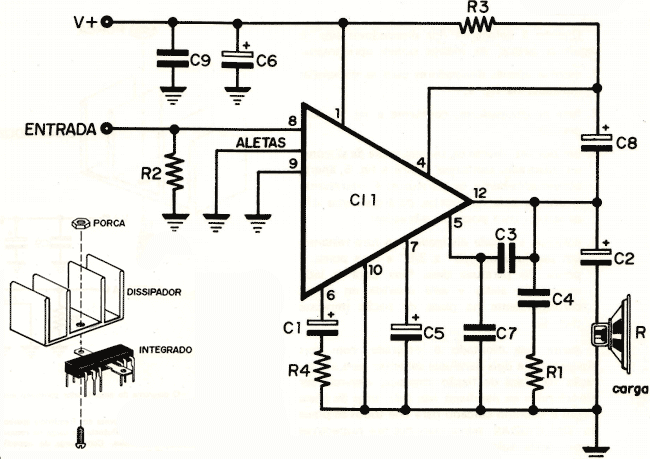 Placa de circuito impresso do amplificador de áudio usando o TBA-810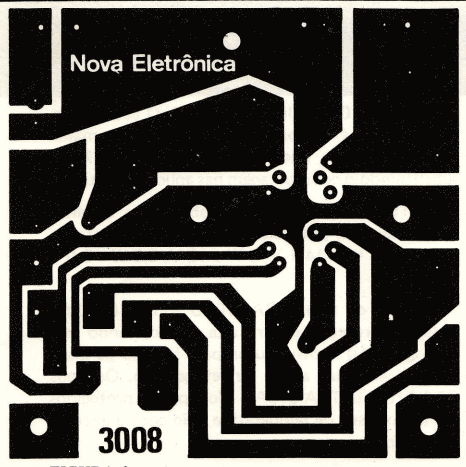 Abaixo a placa de circuito impresso (component side) do amplificador de áudio usando o TBA-810